FUGOO XL BLUETOOTH SPEAKER CAN SURVIVE UNDERWATER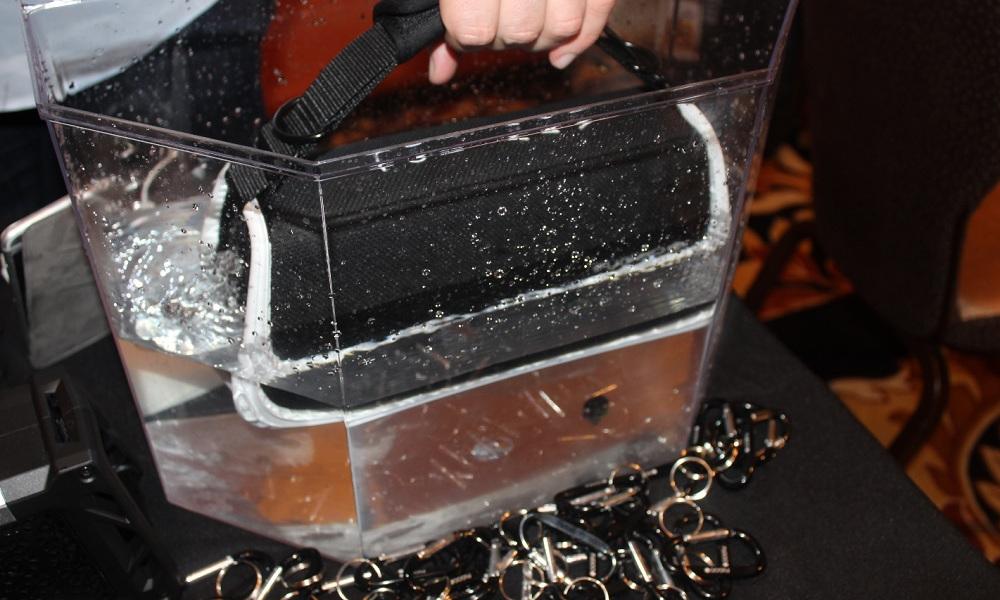 There's nothing like a good demo to drive home a point. The representatives at Fugoo plunged their latest wireless Bluetooth speaker, the Fugoo XL, into a tank of water in front of me.

It was a demo at the 2015 International CES, the big tech trade show last week in Las Vegas. Fugoo says the wireless Bluetooth speaker is rugged enough to withstand mud, snow, water, and shock.