FUGOO Bluetooth Speakers Are Back In Action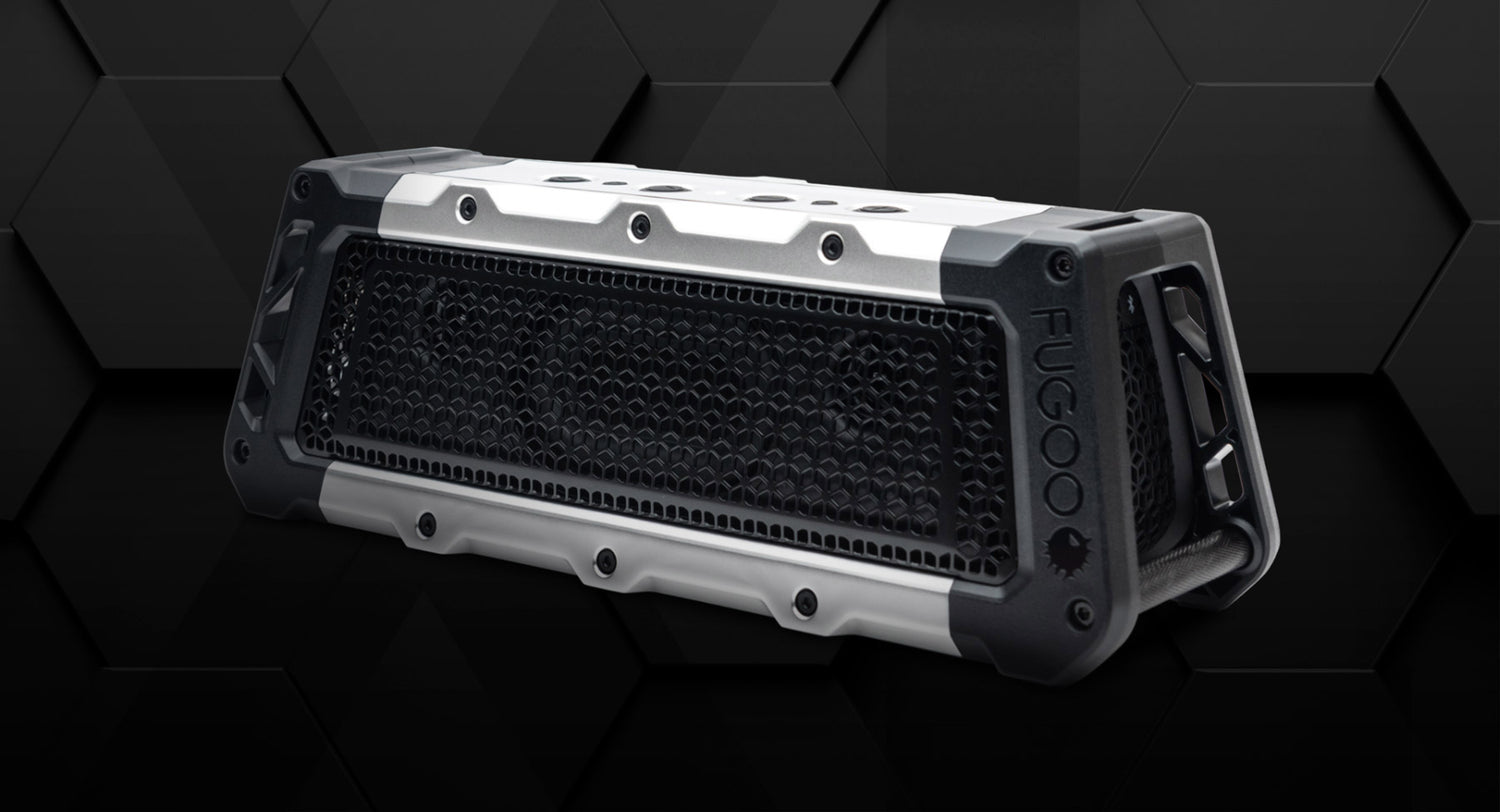 It's uh… been awhile. Last time we checked in, Baby Yoda was a thing. Not much has changed since then, besides everything. You might be wondering where we've been, what's new, and why the hell we chose now to come out from under our rock.
You've Been Heard Loud & Clear
Early in 2020, before the world lost its mind, we lost ours. It happened one evening while reading product reviews from customers like you. Most everyone really seemed to like how their FUGOO speaker was waterproof, shockproof, and ready for anything, but we noticed one piece of criticism that kept popping up over and over and over… MAKE IT LOUDER!!! The message appeared so much that it burrowed deep into our brains, haunting our dreams, and waking us up at night in cold sweats. The OG Bluetooth speaker was great, but it was time to face up to reality: it was time to get back into the lab and figure out what happens next.
Heads Down, On Our Grind, Making Something Great for You
We rededicated ourselves to building a FUGOO speaker that delivers the level of sound you deserve. In 2020, we turned all of our resources and attention towards reengineering the OG waterproof bluetooth speaker to be louder, better, and more affordable.
In fact, we put so much attention into making a product you'll love, that we lost focus on what makes our bluetooth speakers great in the first place: you. Whether online, by email, or through direct message, many of you have reached out expressing difficulty getting a response from us. We can't say enough how sorry we are to have let you down. Please accept our deepest apologies.
Now that we're back in action, feel free to reach out to us for help, guidance, and answers to any challenges you may be experiencing.
Meet FUGOO 2.0, the Loudest Bluetooth Speakers We've Ever Built 
What's changed?
They're Louder. FUGOO 2.0 speakers boast a max sound pressure level of 105db at .5 meters.
They're Lighter. Reengineered core technology has reduced the weight of FUGOO 2.0 speakers, making them more portable than before.
They're Connected. All FUGOO 2.0 speakers can buddy up with each other. Now you can sync two speakers for booming surround sound.
They're Priced to Save you $$. FUGOO 2.0 speakers deliver more decibels for your dollar than the originals.
What's remained?
True 360° Sound.
100% Waterproof. With an IP67 rating, FUGOO 2.0 speakers are completely waterproof in up to 1 meter of water for 30 minutes.
All Weather Ready. Your FUGOO 2.0 is built mudproof, snowproof, and dustproof to withstand the elements.
Long Battery Life. While overall battery life has been reduced to make room for higher volumes, all FUGOO 2.0 speakers still give you at least 10 hours of uninterrupted battery life at 50% volume.
Voice-enabled Speakers. With a built-in microphone, you can use Siri & Google Now on your FUGOO just like you would with your smartphone.
What Now?
It's good to be back, but it's been too long since we made some noise together. Order your FUGOO 2.0 Bluetooth Speaker online now, we'll include an additional portable battery while supplies last to keep your FUGOO charged long into the night. Get yours now and let's get loud!